Decluttering and cleaning your house
Household clutter can be a problem, the old saying goes a cluttered house means a cluttered mind! Of course, this is not always the case but doesn't everything just feel so much better when it is in order.
We know clutter can affect our anxiety levels, ability to focus, and to get a good night's sleep. It can be hard to find what you are looking for if everywhere is messy, and it will be difficult to live in an orderly and efficient manner. Looking for things that we struggle to find can make us stressed and doing this daily or weekly (depending on what we are looking for) can build up over time and cause negative energy.
A cluttered house can cause a build-up of dust and dirt, some of which may be hazardous to our health, and can also create a fire hazard.
How to declutter your home 
Tidying up regularly can help keep clutter at bay, but if cluttering in your house has become quite bad, we have a few tips to help you try and tackle it:
Start with one room or one area at a time… you do not have to do everything all in one day, this could seem like a mammoth task and put you off before you have even started.
Create a sorting system, things to keep, things to throw away, things for charity, and things that you may be able to sell.
Be realistic, if you have not used or worn something within the last year do you really need to keep it?
Create new spaces for things you need to keep, put important documents in box files, and summer or winter clothes in storage out of the way.
If there is a lot of clutter to be removed, hire a skip or book a trip to the tip, you will feel so much better when it is all done.
Check expiry dates on medicines and make-up if they are out of date throw them away!
Keep on top of it 
Once you have decluttered your house, do not let it get that bad again, why not invest in a weekly or monthly professional clean? Here at the Crease Line, we offer regular, or one-off cleans. We are dependable and flexible and can work around what you need. We can offer professional domestic cleaning at an affordable price.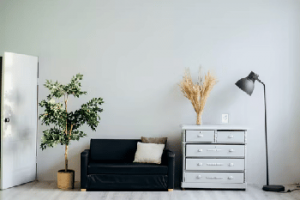 Contact us 
Call us today for a free no-obligation quote 0121 314 8828 or email us at services@thecreaseline.co.uk
What we really want for Valentine's...a clean house!  
With Valentine's Day fast approaching, you may be wondering what gift to get your partner, do you go for the traditional valentines' gifts of chocolates and roses, well apparently not this year!
Studies have shown the valentines gift women really want from their partner this year is….
A clean house! A study by cleaning company Bio D has shown that over of us would simply appreciate our other half's cleaning the house without having to be asked! So apparently doing the dishes or vacuuming is the key to our hearts!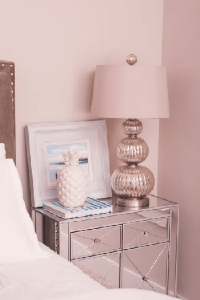 The study showed that one in ten would really like their partner to clean the house as their Valentine's gift this year! A whopping 46% would appreciate our other half's washing the dishes, closely followed by a clean kitchen and cleaning the windows.
Another part of the study showed 38% of people would appreciate their partner cleaning in general!
So, save yourself some money and do not bother this year with the usual gifts of roses and chocolates, how about you pop your pinny on and give the house the once over, we are sure it would be appreciated and if you want to get even more in the good books why not add those chocolates and roses too! (After all, no one can really resist flowers, and chocolates can they!)
If you find you do not have the time to clean the house yourself, why not give us a call here at The Crease Line, we can offer a one-off clean or something on a more regular basis.
Our professional domestic cleaning service includes (but is not limited to) kitchen and bathroom cleaning, we pay extra attention to taps, sinks and sanitary ware, internal window cleaning, ledge, and shelf dusting, refrigerator and microwave cleaning, and much more.
Why not treat that special person in your life with a gift they really want… a nice clean house!
Call us today for a free no-obligation quote 0121 314 8828 or email us at services@thecreaseline.co.uk
Things to clean before winter sets in.... 
As winter approaches, we will all be spending more time indoors with snug nights at home, so what better time to get things clean and ready for winter! We have put together a few of the things you may be best to clean before winter arrives….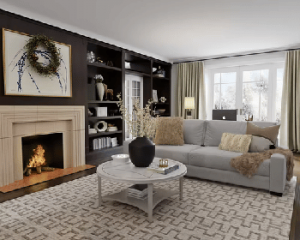 Radiators
Now is the ideal time to clean radiators before they are turned on most days and nights. Purchase a radiator cleaner, one that is thin enough to get into all the nooks and crannies and rungs of the radiator.
Chimney
If you have a real fire at home, get the chimney cleaned before cosy season starts, a professional will be able to clear out soot and any build-ups preventing chimney fires and reducing excess smoke.
Winter Coats
Get your winter coats ready! Check the labels if they are dry clean only-stick to that! If they can go in the washing machine, be sure to follow the labels washing instructions.
Gutters
Collected debris in gutters can create blockages, so clearing out your gutters before the bad weather arrives is a good idea. Blocked guttering can cause all sorts of problems, including leaks and roof damage.
Garden Furniture
Clean over any outdoor or garden furniture before you store them or cover them for winter.
Windows
When you are sitting at home you will appreciate having lovely, clean windows to look out of, just make sure you clean them before the temperature drops too much, if you clean them when it's too cold you risk the water freezing into icy sheets.
Patios
Get the jet washer out and show your slabs some love! It is amazing how much grime and dirt is left on patios; they really can come up like new with a bit of TLC.
If you would like some help with the cleaning why not give us a call, we offer many services including Dry cleaning, window cleaning, and gardening services.
Call us today for a free no-obligation quote 0121 314 8828 or email us at services@thecreaseline.co.uk
Window Cleaning – how to avoid those streaks!
It can be a challenge and quite a skill to achieve streak-free windows when attempting window cleaning. We have put together a few hints and tips to try and help!
Always start at the top and clean to the bottom, because the cleaning solution and water will drip down, working your way downwards will ensure no drips will land on the clean bits you have already washed.
Choose the right day to clean your windows! A dry cloudy day is the best if it's sunny you will be able to see the dirt more, but it can prematurely dry the window washing fluid leaving streaks and a residue. On a cloudy day, the cleaning solution will remain until you wipe it away so you should end up with a streak-free shine.
Get the right tools for the job! A bucket of hot soapy water or one filled with window cleaning fluid, a squeegee, lint-free cloth are all musts for window cleaning.
Homemade cleaning solutions, if you'd prefer to use something a bit more natural and more economical than your usual cleaning solution, we recommend you use 1-part distilled vinegar to 10 parts warm water. This can be used in a bucket or in a spray bottle, it should give a nice clear shine to your windows.
Some people swear by using old newspapers to clean their windows, it can work well if you find cloths are not working for you, we suggest wearing gloves to save your hand from all that newspaper ink!
Avoid getting any cleaner or solution on your woodwork or frames, many glass cleaners can cause damage to wood, place a small cloth at the windowsill to collect any drips and avoid using too much spray or solution.
If all this window cleaning seems like hard work, why not let the crease line do it for you! We can offer a regular and reliable window cleaning service, for your internal and external windows, saving you from having to buy any window cleaning equipment and we guarantee a streak-free shine! We will clean your windows, sills, and doors leaving you with the perfect finish.
The crease lines window cleaning service offers you value for money and high standards, providing our window cleaning service to domestic, commercial, and office environments.
Call us today for a free no-obligation quote 0121 314 8828 or email us at services@thecreaseline.co.uk
With the school holidays fast approaching and hopefully some warm weather on the horizon, we have put together a few summer cleaning tips for summer… we cannot promise how long the house will stay clean for once the kids are off but at least your home will start off clean!
1.Clean any air-con filters or fans you have around the house, chances are they have not been used for a while so give the filters on an air conditioning unit a thorough clean, if it is clogged up with dust and dirt it will not function as well as it should and even worse it could break when it is most needed. Dusty fans can enhance allergies and will just spread dust everywhere as they rotate. Warm soapy water or a vacuum on the filters should work fine, and a clean damp cloth for the fans (obviously making sure they are unplugged at the time).
2.When the weather gets warmer bacteria breeds faster, so take time to clean out your fridge, remove everything including the shelves and removable trays or drawers, and check jars and food for dates, anything out of date throw it away, even if it has been in the fridge, it can still go off. Use antibacterial wipes or a warm bowl of water with anti-bacterial cleaner and get in all the nooks and crannies where bacteria could be lurking.
3.Clear out the freezer, remove all the food in there, try and keep it cool and covered in ice if possible while you chip away at the excess ice. You can gently use a car ice scraper and a little warm water. Any food that is out of date throw away.
4.While the weather is dry, get those windows washed! warm soapy water and a sponge will get your windows sparkling.
5.Keep all surfaces clean and germ-free by wiping them down at least once a day and do not leave leftover food out, summer is, unfortunately, the season for bugs and ants. The humidity encourages all the creepy crawlies so anti baccing and keeping all the worktops clean will help in keeping germs at bay.
If you would rather not spend those long summer days doing chores, why don't you let The Crease line do the hard work for you? We offer a range of domestic cleaning services including bed changing, window cleaning, and oven cleaning.
Why not give us a call on 0121 314 8828 and see how our friendly and professional cleaning team can get your house spotless saving you precious time to enjoy the summer sun!
Spring cleaning your washing machine?
At this time of year, we all like a good spring clean in and around our house, but the one thing some people forget is to clean their washing machine! Sometimes you get that slight whiff of a musty smell on your clothes or from the washing machine drum itself!
The main culprits for this smell are leftover laundry detergent and fabric softener, and even mold and mildew can form in the rubber seal on the door.
We rely on and use our washing machines so often, we expect them to keep our clothes clean and fresh, but we must remember to thoroughly clean the machine itself so it can keep on doing the job well!
We recommend cleaning your washing machine regularly to keep odours and dirt at bay. Here are our top tips for a clean, fresh washing machine:
Run an empty cycle, you can buy special washing machine cleaners to do this job, they should kill bacteria and mold and dissolve any other residues that may be lingering around. If you do not have a special cleaner, bleach will work just as well.
Remove and clean the dispenser drawer, it is surprising how much gunk can be left from detergents and softeners. Run it under hot water and if there are stubborn bits use an old toothbrush to dislodge. Leave it to air dry before replacing it back in the machine.
Wipe all around the rubber seal with bleach or cleaner, keeping it clean will help to prevent mold, wipe dry with a kitchen towel and leave open to air dry further.
Never leave wet washing in the drum, as soon as the cycle finishes remove the wet washing as this is the main cause of musty-smelling laundry.
Make sure there are no rogue socks, or anything stuck in the side of the drum, if something is left this again will contribute to a musty odour.
Wipe over the front of the machine and its controls with a clean damp cloth, this will keep the machine looking its best.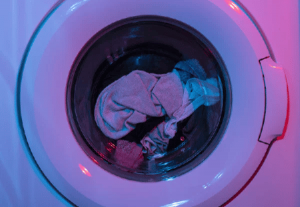 We offer many services here at The Crease Line, including Ironing, domestic and commercial cleaning.
Call us today for a free no-obligation quote 0121 314 8828 or email us at services@thecreaseline.co.uk
End Of Tenancy Cleaning
End of tenancy cleaning is important for receiving a full deposit back from your landlord, more than half of deposit disputes are because the cleaning has not been done to a sufficient standard. A landlord can ask that the property is handed back to the same level of hygiene as it was originally let out to the client.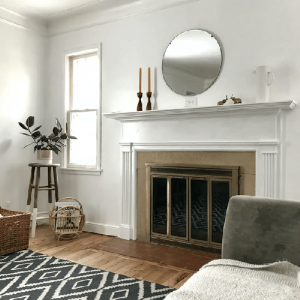 Why risk not getting your deposit back by doing the cleaning yourself, here at The Crease Line we supply and use all the necessary materials and equipment to clean the property to the highest standard leaving your house clean and sparkling and ready to hand the keys back to the landlord, ensuring you have the best chance possible to get your deposit back.
End of tenancy cleaning is a deep clean with no corner or cupboard left unturned.
Each room of the property will be cleaned in detail, removing dirt and grease from the kitchen, including limescale from taps and sinks, the cleaning of microwaves, kettles, and toasters. All cupboards, worktops, and drawers will be made spotless.
We carry out detailed cleaning of skirting boards, all surfaces, and shelves. Door frames are wiped clean as well as radiators, all cobwebs, dust, and stains are removed. Wet mopping, drying, and disinfecting of all hard floors will be carried out and the cleaning of internal windows and window frames finished to a high standard.
Many landlords will include a "professional cleaning" clause in the tenancy agreement, this is to ensure that their property is cleaned to the highest standard and ready for the next tenant to move in when you have left.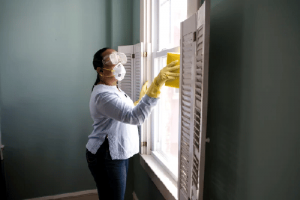 Why not give us a call here at The Crease Line a call to discuss all your end of tenancy cleaning requirements, our prices are competitive, and our cleaning is finished to the highest standards. We promise your final inspection with your landlord will leave them happy with a thoroughly clean apartment.
Call us today for a free no-obligation quote 0121 314 8828 or email us on services@thecreaseline.co.uk
Carpet Cleaning
Are your carpets starting to look worn out or tired? We have all spent money on the foam cleaners and sprays that are in the supermarkets but, do they really work as well as we want them too? Our honest answer is not really.
A new carpet is expensive, so why not try and breathe life into the one you already have got, if a carpet is well looked after and cleaned every six to twelve months (depending on the amount of traffic in your home) it can help to prolong the life span of your carpets.
Some people will try and clean their carpets themselves to save money, but even if you hire a DIY carpet cleaner the water will not get as hot as professional machines and they will certainly not be as powerful, which of course means they will not be able to remove and extract as much of the water and dirt from your carpet.
Here at The Crease Line our professional carpet cleaners are fully trained and have all the right tools to bring your old carpet back to life and looking like new again. We will be using the very best branded products and tools for the job; we can take on commercial and domestic carpet cleans. No job is too big or too small.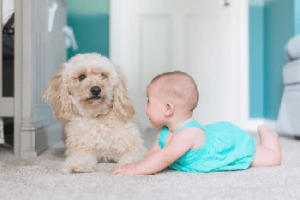 Upholstery Cleaning
Upholstery cleaning is a process that really should be carried out by professional, different types of material require different types of cleaning solutions, the last thing you would want to do is use the wrong kind of solution on your upholstery, you could end up doing more harm than good.
Also, if you have pets that are allowed up on the furniture, your upholstery could be harbouring many bacteria, viruses and tiny fleas/pests that are microscopic so unseen to the naked eye.
Here at The Crease Line, we use the specific products and tools suitable for your upholstery, we will get it spotlessly clean without damaging any of your fabrics. Our upholstery cleaners at The Crease Line will use precise skills and smaller handheld tools to get in all the nooks and crannies to make your furniture look brand new again.
With The Crease line, you can be safe in the knowledge that your carpets and upholstery will soon be looking pristine and will be free of any dirt and bacteria leaving it clean and comfortable for you and your family to enjoy.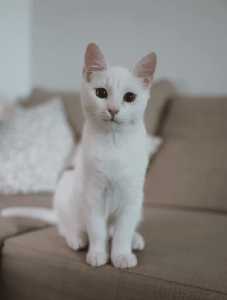 Call us today for a free no-obligation quote 0121 314 8828 or email us on services@thecreaseline.co.uk
Keeping your home clean and safe during the pandemic
It is more important now more than ever to keep our homes spotless and a clean, safe environment to live in.
With more of us in local lockdowns and restrictions being put in place, we are spending more time at home than ever, so there is no better time than to keep our homes clean and tidy.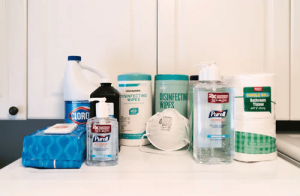 Cleaning is also a great way to take our minds off what is going on around us, it can reduce stress and anxiety, let's face it we all feel better when our house has been cleaned and our chores are completed.
Our advice is to do it bit by bit and take it one step at a time. Sometimes we don't know where to start, it can be overwhelming, we suggest making a list, do it room by room and take your time, it doesn't have to be all finished in one day, you can spread it over the week if that suits you and your schedule better.
Make sure you clean and sanitize the small things that often get forgotten, things like doorknobs, kitchen handles and light switches, it is so important to disinfect the things that we use every day to prevent germs from spreading.
The extra time at home would be a good time to declutter those wardrobes, it is a job we all tend to put off doing but once done it will give you such a sense of achievement. A study revealed on average we only wear 20% of our wardrobe, so be ruthless only keep the pieces you wear the most and ditch the rest. Do your good deed of the day and send your unwanted clothes to a charity shop or if you want to make a bit of extra cash why not sell them online!
Reduce your indoor pollution, due to fewer people travelling to and from work each day due to the pandemic, there has been a huge drop in air pollution, so make the most of that fresh air, open your windows, and air out every room.
Why not treat yourself and your home to some indoor plants, they are great natural air purifiers.
Make sure you change your bed regularly; we recommend at least once a week. Unwashed bedsheets can cause allergies and asthma and dust mites love dirty bed linen, so to keep them at bay by washing your bed linen on a 40-degree wash, this should be fine for regular washing, any hotter could cause damage to the fibres. If possible, hang them out to dry outside, hopefully, if it is warm enough the sun will kill any micro-organisms, leaving you with a clean, fresh duvet and pillows to pop back on.
If you find that working from home, or just generally you are too busy to pay your home the cleaning attention it deserves (or needs) why not contact us here at The Crease Line, we promise to leave your home sparkling, fresh and clean. All our cleaners will be wearing the correct PPE whilst cleaning, so you know you are in safe hands!
Call us today on 0121 314 8828 
Cleaning tips to keep your home sparkling!
We thought we would put together some cleaning tips for you this month to keep your home looking clean and smelling fresh!
Cleaning your dishwasher: remember to keep your dishwasher clean and free of any remaining bits of food that may be leftover, also pull out the bottom rack and sprinkle some baking soda across the bottom, this will eliminate any smells and grime!
Revive your glasses if they are not sparking and have clouded over by soaking them in white vinegar for 5 minutes then rinse off by hand.
Whilst in lockdown have the children been colouring in using the kitchen table, for any felt tip pen marks left on your wood use a bit of toothpaste, rub in on the marks then wipe off!
Clean your pets beds by sprinkling surfaces with baking soda, let it sit for 15 minutes then vacuum off! This will leave your pet beds clean and smelling fresh!
Give your chopping board a good clean by running the cut side of a lemon over it, this will remove stains and smells, you could even sprinkle a bit of baking powder over it first for extra cleanliness!
Remove stubborn grease off the inside of your microwave, grab a cup of water and add several tablespoons of vinegar and a chopped-up lemon, heat it in the microwave, let it cool, remove and wipe off the grease with ease!
Scoop up pet hair with your marigolds! Leave them on damp after washing up and the pet hair will stick to the gloves!
Spending some of your days quickly cleaning will save you having to do a mammoth clean at the end of each week! However, if you simply do not have the time, why not give The Crease Line a call on 0121 314 8828 We can offer you an outstanding domestic cleaning service, leave it to us to get in all those pesky nooks and crannies that sometimes are simply forgotten about! Call in the professionals and let us do the hard work!
Dry Cleaning Services at The Crease Line
With us all spending more time at home now in the current climate, people are having more time on their hands so are spending it making their homes more comfortable and clutter-free. Most are spending their time sorting wardrobes and cupboards out, now is a good time to get that dry cleaning done that you have been putting off for ages!
Most things we can just throw in our washing machines but we all have certain special items that are dry clean only, usually a good suit or a posh dress that just gets left in the back of wardrobe unloved, gathering dust and smelling musty!
So why not have a good sort out and give those extra special outfits a bit of love, once the Covid-19 pandemic is over (hopefully as lockdown restrictions are slowly being erased, the end is in sight!) I am sure we will all be making an effort to go out a bit more once we are allowed after staying in for so long! So, get those special outfits ready, clean, and waiting for when we can go out to pubs and restaurants again!
Dry cleaning can remove stains that hand washing or a washing machine would probably not be able to shift. Delicate fibres such wool and silk can be cleaned gently and effectively through dry cleaning. When using a washing machine, the fibres will be penetrated by the water, dry cleaning is a more gentle process and only cleans the surface of your fabrics, keeping them looking as good as new and not damaging them in the process.
Here at the Crease Line, we take care with your special items, we provide a drop-off and collection dry cleaning service.
We can offer a dry-cleaning service for the following items and more such as:
Suits
Evening Gowns
Curtains
Various items of clothing
Duvets/Blankets
Leather and suede items
Call us today on 0121 314 8828 or drop in with your items and we will be only too happy to help with all your dry-cleaning needs.
Gardening Services at The Crease Line
With us, all spending more time at home in this current pandemic, and with the wonderful sunshine we have been blessed with…we thought for this month's blog we would focus on the garden!
Here at the crease Line, we believe your garden is an extension of your home. More so now than ever is the time to be relaxing and enjoying your garden, be it big or small!
We offer full gardening services, from mowing your lawn to hedge trimming, replanting, pruning and cultivation. We cover all local areas including Solihull, Shirley, Dickens Heath and Dorridge.
Contact us today on 0121 314 8828 to see how we can help you and get your garden looking amazing!
In the meantime, we have put together a few top tips to keep your garden looking good:
Do not overwater!
Plants are designed to live outdoors, so will get all the moisture they need from the rainfall, we would only suggest watering them if we are experiencing a drought.
Get rid of those weeds
A weed is a gardener's worst enemy, make weeding a regular thing, and make sure you remove all of the roots.
Give new plants enough space
By placing your plants too close together, not all of them will survive, and a crowded flower bed is more prone to disease. So, give them space and let them grow.
Choose the right plants for your garden
Check the soil type in your garden, many plants thrive in certain types of soil, is your soil light and sandy or heavy like clay. You can get advice from a gardener or your local garden centre if you are not sure.
Label what you plant!
It can be easy to forget what you have planted and where! Get some plant labels and write on each what you have planted.
And lastly, if taking on your garden yourself seems too much of a task, why not get the experts in. Even if it is just to get you started and point you in the right direction, every garden is different, and the Crease line gardeners can tailor their gardening services to suit your needs. Whether it be one visit to get you started or regular gardening service, just give us a call … on 0121 314 8828 we will be only too happy to get our green fingers on your garden.
Domestic Cleaning : Keeping your home coronavirus free!
Keeping your home clean and free of COVID-19
In these unprecedented times of spending much more time at home than we usually would, we have been looking into how to keep your home clean and COVID-19 free.
If you are lucky enough not to have experienced any of the coronavirus symptoms then we would like to help keep it that way so keeping all of your home surfaces and areas spotless are the key to keeping those nasty germs at bay!
Firstly, we would suggest that you keep all those important surfaces that are constantly used or touched ultra clean. Currently, it is still unclear just how long the virus can live outside the body but a few studies are doing the rounds that are saying the virus can last up to three days on stainless steel and plastics and cardboard up to a day.
One of the things that can affect the Virus's survival rate is temperature the Coronavirus struggles to survive in hot temperatures. The virus can survive on surfaces up to 30 times longer in places with a temperature of 5 degrees compared to somewhere that has a temperature of 20 degrees or more.
Keeping your surfaces clean and disinfected is the best way to keep any germs at bay, especially in high traffic areas, such as the living room or kitchen, especially if you do still have people in your home that are having to go out to work daily. Pay attention to door handles, kitchen surfaces, light switches and remote controls where germs can linger.
We suggest using disinfectant to clean, Antibacterial wipes are good for keeping surfaces clean, but they will not kill the virus, because bacteria and viruses are two separate germs. Some antibacterial wipes and cleaners will still be effective in keeping germs at bay but we would suggest you disinfect first, Coronavirus is classed as an "envelope" virus this simply means it is enveloped in a fatty layer meaning this can be broken down with the right cleaning supplies.
We suggest you get into the habit of disinfecting your surfaces at least once a day, if possible. Also removing your outdoor shoes before entering the house will stop you from bringing in any bacteria or viruses from the outside world.
And lastly… keep washing those hands as much as often as possible …for at least 20 seconds with soap and hot water.
Please do not hesitate to contact us on 0121 314 8828 if you need some extra help at home and allow us to look after all your domestic cleaning needs. We promise to disinfect your home making it completely germ and virus free.
Coronavirus Deep Cleaning
With worrying times ahead for us all with regards to the Coronavirus and not knowing how it is all going to pan out. Here at The Creaseline, we would like to help by keeping you and your family safe with our deep cleaning services!
Coronavirus itself is spread mostly through respiratory droplets from person to person, but there is evidence that it can also be spread by touch. If you are unlucky enough to touch an already infected surface, you could also catch the Coronavirus that way. New studies are finding out more about the virus all the time, but recent studies have shown so far that touching door handles, light switches and phone screens will all pass the coronavirus on.
Information we know so far on the virus:
Covid-19 persists in the air for up to 3 hours
It can last up to 2 to 3 days on stainless steel and plastic surfaces.
It can persist up to 9 days on nonporous surfaces such as stainless steel or plastic.
It has also been detected in faeces, suggesting the virus could be spread by people who don't properly wash their hands after using the bathroom.
A couple of tips from us to clean your house yourself to keep your family safe:
Use a two-step method – cleaning first then disinfecting – to tackle surfaces such as kitchen counters, tabletops and bathroom surfaces so dirt, soap scum or food residue is removed.
To clean, either spray the surface with distilled white vinegar and then wipe down with a clean cloth or simply use a microfibre cloth with warm water, or a cleaning cloth dipped in detergent solution and wrung out fully.
To disinfect against viruses as well as bacteria, use an alcohol-based disinfectant, or use rubbing alcohol with a strength of at least 70%. Alternatively use household bleach containing sodium hypochlorite diluted in cold water. Both methods should kill viruses quite quickly by breaking down their cell walls.
We are all being extra careful in our homes and extra thorough in our cleaning, but with our lives depending on it now would it be worth getting in a professional company to do a deep clean for you? Just to make sure your home is Corona free!
Here at The Creaseline, you can rest assured that while being in your home our cleaners will be using disposable gloves, disinfecting all equipment in between uses and of course will be cleaning your home to the highest standard possible.
We can offer you a deep clean in your home which will include:
Removing all limescale from taps and sinks.
Cleaning of all kitchen appliances.
Tiles, basins tap, and shower screens cleaned and polished
Bathrooms and Toilets.
Cupboards, drawers and worktops blitzed!
Detailed cleaning of all surfaces, shelves, doors and handles and frames.
Built-in cupboards cleaned externally and internally.
Wet mopping and disinfecting of all hard floors.
Internal and external cleaning of all windows.
Vacuuming of floors and carpets.
Cleaning of all electrical outlets and fixtures.
Our deep clean services will leave your home (Or office, just ask us for further details) spotless and germ-free.
We will do our utmost to recycle any rubbish and will remove all waste with minimum effort and fuss.
To arrange a deep clean of your home or office please contact us on
or email us on service@thecreaseline.co.uk
Many people class March as the start of spring making it time to start your spring cleaning!
After the cold winter months, it is pleasing to see a bit of spring sunshine peeking through our windows…but just as it does you may notice all the smears and marks on your windows, so now could be the perfect time to start your spring clean!
March is the ideal time to start prepping your exterior and interior ready for the upcoming summer months.
The winter months can take its toll on your decking and garden furniture, sweep up any debris on your decking and give it a good scrub with detergent and hot water, avoid power washing your decking as it can be too harsh and damage the wood. By doing this now it will be spick and span ready for the summer!
Inspect your roofing and guttering, make sure the weather has not damaged any of it, there may be loose roof tiles or guttering that is full of leaves and muck that could cause you future problems. Securing the tiles now and removing the debris out of the guttering will ensure you are ready for the weather turns again.
Clean those windows! Mix one part hot water to one part distilled vinegar to ensure a streak-free shine if you are struggling to reach those upstairs windows, why not call us here at The Crease Line, our fully trained window cleaners offer high standards and value for money
Get in the kitchen, start at the sink, put all the dirty dishes in the dishwasher, spray countertops and all surfaces with an all-purpose cleaner, leave it to soak for ten minutes and come back to it, leaving it for 10 minutes will ensure the work is almost done for you-wipe clean and you will have shiny clean surfaces.
Strip those beds! And give your mattress a good clean…you can do this by sprinkling baking soda on to it….use about a cup or two full and leave it to soak for at least an hour, longer if possible…. then vacuum it up, this should remove any stains that are on your mattress. Why not add a couple of drops of essential oil to the baking soda to make it smell fresh!
If you find you are too busy to give your house the thorough spring clean it deserves, why not give us a call here at The Crease Line, we promise all of our cleaners are hardworking, reliable and honest. They will leave your home sparkling clean, paying particular attention to your kitchen, bathrooms and bedroom. Put your feet up and enjoy this gorgeous fresh spring weather and let us do the hard work for you.
Call us today on 0121 314 8828, to find out more information or to book your home in for domestic clean – we would love to hear from you.
You probably think you know how to iron right? How hard can it be!? But speak to any one of us and we almost certainly have a horror story of where we have ruined one of our favourite tops or dresses! So here are our top 5 tips to help you avoid that Ironing disaster!
Here we give you our top 5 tips for ironing the correct way!
It may seem obvious but make sure your ironing board is put up correctly, and that the boards' surface is flat, you want that cover to be even and flat.
Make sure your iron base plate is clean, to save it leaving dirty stains across your favourite items! Clean your (Cold) iron with baking soda and water for the best results.
Different fabrics require different temperature settings, so make sure you are using the right one! Start by sorting your clothes out into temperature piles, start with the low-temperature items and work your way through and up to the higher heat items at the end.
Don't forget to turn out your pockets, simple but many people forget to do this! Avoid a pocket outline by turning your pockets inside out before ironing over that area.
If you have stubborn creases, spray some starch on the wrinkled area and then iron over it and watch those creases disappear.
Here at the crease line, we understand ironing can be a chore and very time-consuming! (Even with our hints and tips) So why not let us help you! Whether you need your ironing done weekly or just as a one-off here and there, we can take care of it.
We have a special offer on this month - We can offer free collection and delivery within 3 miles (7kg minimum) and we can do a full basket (up to 7kg) of ironing for £25, also if the thought of washing and ironing those work shirts fills you with dread, why not let us do them for you 10 shirts washed and ironed for £16!
SPECIAL OFFER THIS MONTH! 
Do you really need to "hinch your home"?
The latest Instagram craze is to Hinch! To keep your home perfect from top to bottom, Mrs Hinch the internet hit keeps her home clinically clean, there is not a speck of dust to be seen, it is bleached and scrubbed within an inch of its life! Cleaning has become popular!
Mrs Hinch herself seems a lovely down to earth lady, with a beautiful home and family; she has millions of followers all aspiring to get to her level of cleanliness in the home! She spends most of her day cleaning and telling the world about it through Instagram! But is it just another unrealistic pressure that we put on ourselves!
Most of us work full time and have families to look after. Most days after work the last thing we want to do is to then spend hours cleaning, is it unhealthy to set ourselves these non-viable targets?
If you set the bar too high you can set yourself up for a heavy fall, you feel like a failure, also some people enjoy cleaning but some people don't! It is okay to admit that you would rather sit down with a cuppa and a good book than spend the time cleaning your home. Alternatively, some people use cleaning as a therapy, some people enjoy putting on the radio and dancing their way around the housework! Everyone is different there is no right or wrong way of doing things…some people who share a home, work full time and have children share the household chores 50/50 while others have just one of them carry out all of the tasks. Whichever works best for you and your family is the best way! And do not let anyone tell you otherwise!
Do not feel bad because you are not Mrs Hinch! There are very few of us that have the perfect, meticulously clean home, most of us have "the chair" in at least one of our rooms where all of our ironing is waiting to be finished or washing is left there until we have the time to put it away!
If you are struggling to fit the cleaning in amongst everything else that you have to contend with in life…work, kids, families, social life and After school activities…let's face it we all feel we need just a few more hours in the day! Why not give us a call here at The Crease Line. We can help with all your cleaning needs.
We offer a domestic house cleaning service, why not leave it to us to get everything "hinched" while you are at work or doing other day to day things, our professional service offers oven cleaning, kitchen and bathroom cleaning, internal window cleaning, floor cleaning, ledge and shelf dusting and so much more…
Please call us on 0121 314 8828 to see how we can help you get your home sparkling clean and fresh, we will be getting your home Instagram ready in no time and giving Mrs Hinch a good run for her money!
"Spring" Cleaning in January!
Why not get a head start on your spring cleaning and start it in January! If you think about it it makes more sense to do it now, New Year, new start…nice clean home! When it's time for the Christmas decorations to come down why not use this as an opportunity to give everything a good deep clean!
In January, its cold and dark outside so most of us spend a lot more time indoors, so why not get productive and get started on the cleaning. You will have more time to be inside and enjoy your lovely fresh clean home, as let's face it when the spring arrives you may want to get outside in the fresh air and enjoy being outdoors after being stuck in all winter!
Decluttering just after Christmas is the ideal time to do it, you will feel motivated to get things done, out with the old in with the new! New Year, new start!
Having a good clear out could help you feel better, cluttered house, cluttered mind…get this "spring clean" done in the new year and you will feel super accomplished …a clean,
a tidy house could help you towards a tidy de-cluttered mind also!
Start with one room at a time, you will probably have new presents that you have received for Christmas and will need to create room for them so now is the ideal time to be ruthless…if you haven't worn or used something for at least 12 months, now is the perfect time to get rid of the old stuff and make room for the new!
This is also the time of year when everyone has coughs and colds so what better time to deep clean your home, disinfect your home and get rid of all those nasty winter lingering germs!
If this all seems too much of a task to take on on your own, why not give us a call we can clean (whilst you are at work if you would prefer) so you will come back to a clean and sparkling home.
Call us on 0121 314 8828 or email us on services@thecreaseline.co.uk
Getting your home ready and clean for Christmas!
Christmas is a time that most people will be spending at home with friends and family, a wonderful time to spend together with homemade meals, fun party games and chatting around the fire, so here are a few tips to make sure your home is clean and prepared for visitors.
Here are a few tips to get your home sparkling and ready for Christmas:
Cleaning your windows: If you are planning on decorating your windows for Christmas, you might want to wipe the glass with alcohol, this will ensure the glass is clean and ready for you to stick those snowflakes on and create some Christmas magic from outside.
If you are having guests stay over in the Christmas holidays, make sure your guest rooms and closets are spick and span. Guests could be bringing bags, suitcases and big winter coats so you will need space for them to store all their things instead of cluttering up the hallway, make sure closets are clean and cobweb free. In the guest room, dust vacuum and prepare a set of clean bed linen so your house guests will feel comfortable and cosy during their stay.
Over Christmas you may spend a lot of time in the kitchen preparing meals so now is a good time to be cleaning out the fridge and throw out any old out of date products, make sure worktops and hobs are spotless and give that oven a good clean, this will help get the best out of your appliances and get better results when preparing the Christmas food. If your oven hasn't been cleaned in a while, it could be a good idea to call in the professionals.
Cleaning the bathroom and the toilet is not a very festive job but unfortunately, it must be done! Pour some heavy-duty cleaner into the toilet bowl, leave it to remove the stubborn dirt whilst you clean the mirrors with glass cleaner or again you can use alcohol for a smear-free shine. Wipe the tiles clean AFTER you take a shower the hot steam will make it easier to remove the dirt.
And lastly, if you do not have time to do any of this, due to all the other festivities why not give us a call and let us do all the hard work for you! Call us on 0121 314 8828 We are here for all your cleaning needs!
August Cleaning Tip! Dirty Microwave
If your microwave isn't looking its best after continued use and various splattering's of combustible food, don't be concerned  - the oven can be cleaned for free in a few minutes. Just put a heat-proof container of water with half a lemon and its juices in the microwave on a high setting for a minute or two. Leave the mixture in the microwave with the door closed for 5 minutes for the steam to do its work, then easily wipe down the inside of your microwave. The lemon will leave your microwave and entire kitchen smelling clean and fresh!
The oven must be sprayed with oven cleaner the night before to be effectively cleaned.
Make sure all sides are sprayed, the bottom is sprayed, and most important: spray the top inside of the oven. The top inside of the oven is often neglected when sprayed, please ensure this is sprayed properly to get the hard to clean upper reaches of the oven cleaned. Leave overnight.
The grills can be taken out of the oven and slipped into a large plastic garbage bag, spray down both sides of the grills with oven cleaner in the bag, close with a twist tie and leave overnight.
The next day, a damp sponge is effective in mopping up the oven cleaner and grease, keep rinsing the sponge in a bucket of warm water with a little dish soap. The grills can be rinsed off in the bathtub or the backyard preferably if you have one.
Scouring pads, ie. S.O.S. pads can then be used to clean the hard baked on areas where a lot of greasy drippings collect.
Cleaning your oven is very messy. Make sure you line your floor liberally with newspapers as the drippings will seep out of the oven door and run down the outside of the oven. Wear heavy duty rubber gloves and even a face mask covering your nose and mouth as the fumes will be strong.
If you would like us to clean your regular oven we will eyeball the damage, use a fast-acting oven spray and get to work. Even the dirtiest ovens should be able to be cleaned effectively this way.
If you have a self-cleaning oven, simply open the oven door and read the instructions. It will ask you to heat the oven to a certain temperature, for a certain time, let it cool, then wipe off the ash easily with a damp sponge. Keep rinsing the sponge in a bucket of warm water and a bit of dish soap. We can supply this service.