With our ironing and laundry service, you will never have to leave clothes, towels, bed linen and other items lying around waiting to be washed and/or ironed. Here at The Crease Line, our service allows you to either drop off your laundry at our shop, located in Hall Green, or we can arrange for a collection from your home or office.
This service does not have to be carried out weekly, it can be as often or as little as you need to take care of all your laundry requirements.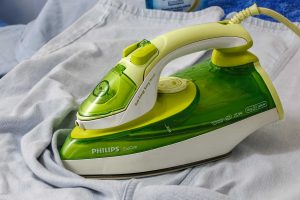 Top quality washing and ironing at competitive prices
We understand that everyone likes to know whether they are getting the best value for their money and we believe you are when you use us here at The Crease Line. We will wash, tumble dry, iron and fold your clothing or simply iron and fold pre-washed items for at a competitive price. All clothing items will be returned on hangers in plastic sleeves.
Areas we cover
The Crease Line is based in Hall Green, West Midlands but covers all local areas including Solihull and Wythall. If you require an ironing and laundry service outside of these areas then contact us and we will see if we can help you.
Contact us
So whether you need help with your washing and ironing weekly or as a one-off, let us here at The Crease Line turn your laundry and ironing nightmare into a more pleasant experience with our convenient and competitively priced washing and ironing service. Contact us today to find out more information regarding our ironing and laundry service.